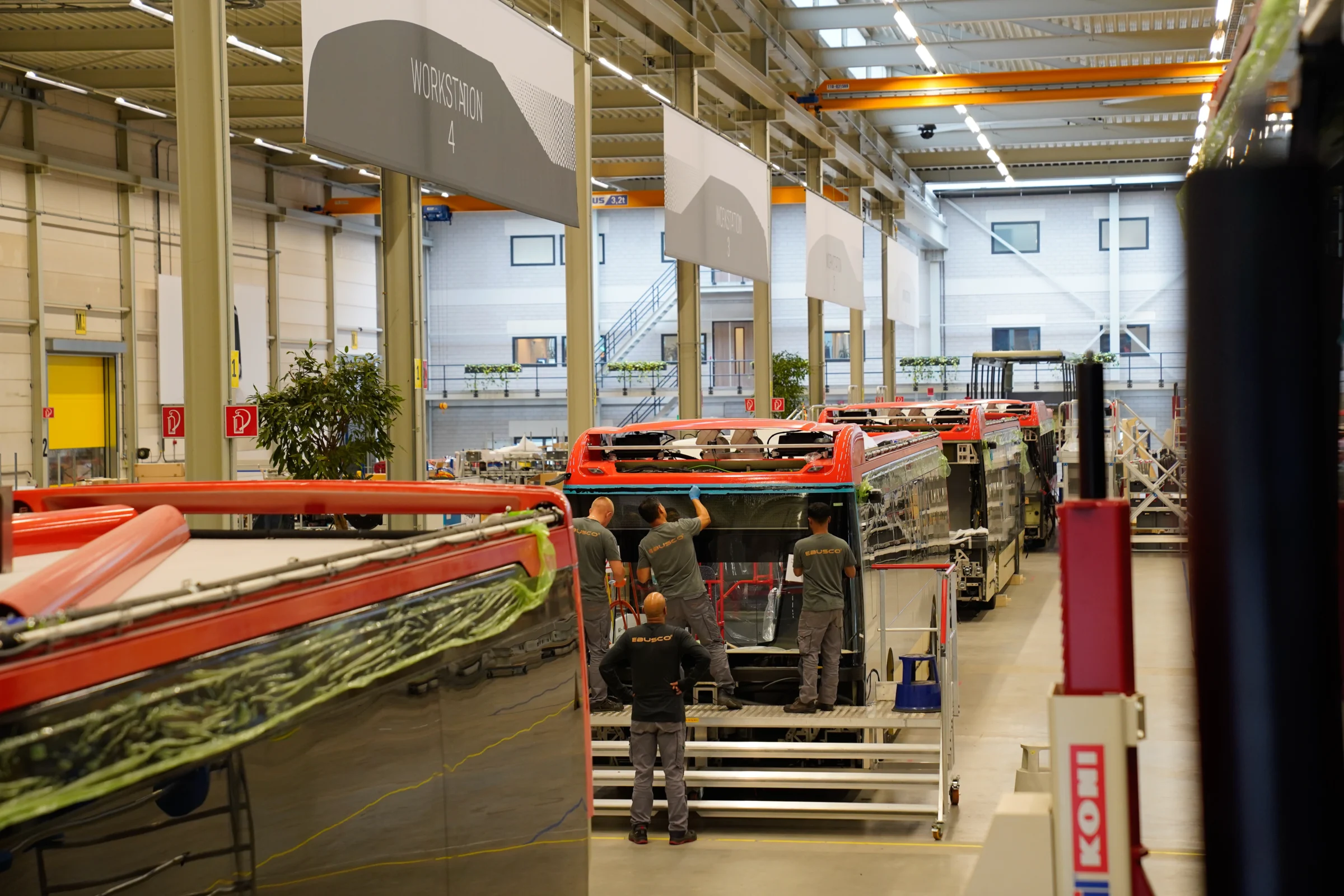 Job description
Within the Mechanical Engineering Department we are looking for a DMU Engineer.
In this role you will be focused on executing diverse CAD activities and being the central DMU officer for part of our bus lines. You are familiar with diverse CAD principles in 3D, 2D and familiar with PLM and ERP systems. You will be the central point in managing the digital truth of our busses.
How are you going to do that?
Be in control of the DMU, the digital architecture of our busses;
Monitor and ensure the health of the 3D CAD files. You approach Engineers within the team to shape their way of working;
Taking the lead in Release Management in PLM;
Support in the definition of the CAD and PLM workspace and the way of working;
You will be a central point of contact for CAD related questions within the team;
You support the Engineering management and team in providing an up to date status overview of the DMU;
You know about the main project delivery deadlines and support these in your activities;
Setup and support the administrative activities related to the projects you are a part of;
You work closely together with the Configuration Manager and his team.
Requirements
You have completed an Associate's degree (Dutch MBO) or Bachelor degree in Engineering preferably in an Automotive direction;
You have affinity with CAD tools, preferably with Autodesk Inventor and/or Siemens NX;
You are familiar with diverse CAD specific tools like interference, clearance, kinematics, etc;
You have affinity with PLM tools, preferably with Autodesk Inventor and/or Siemens TeamCenter;
You are driven in a speedy delivery and accurate processing;
You have a monitoring role , you are performing conflict- and clearance analysis;
You perform weight and moment of inertia analysis;
You perform space claim studies;
You support the Vehicle Architect in bus concept studies.
You have knowledge of material and process used in the automotive industry, e.g. moulding
Offer
Working at Ebusco means making a difference in the transition to zero emission. Whether in the office or in production, by joining forces we make a sustainable contribution to tomorrow's transport. You will not only help build the bus of the future but also our business. After all, as a fast-growing company, we still have a long road ahead of us and we need you along for the ride. Of course, we are eager to give you something in return:
A competitive salary with decent benefits, including a pension scheme and travel allowance.
25 holidays for full-time employment.
Plenty of growth opportunities. For instance, you can join various online courses via the Ebusco Academy.
Fun social events, drinks and annual family days: after all, you reach the finish line together as a team.
Your journey starts here
Apply for CAD and DMU Engineer (2)
"*" indicates required fields