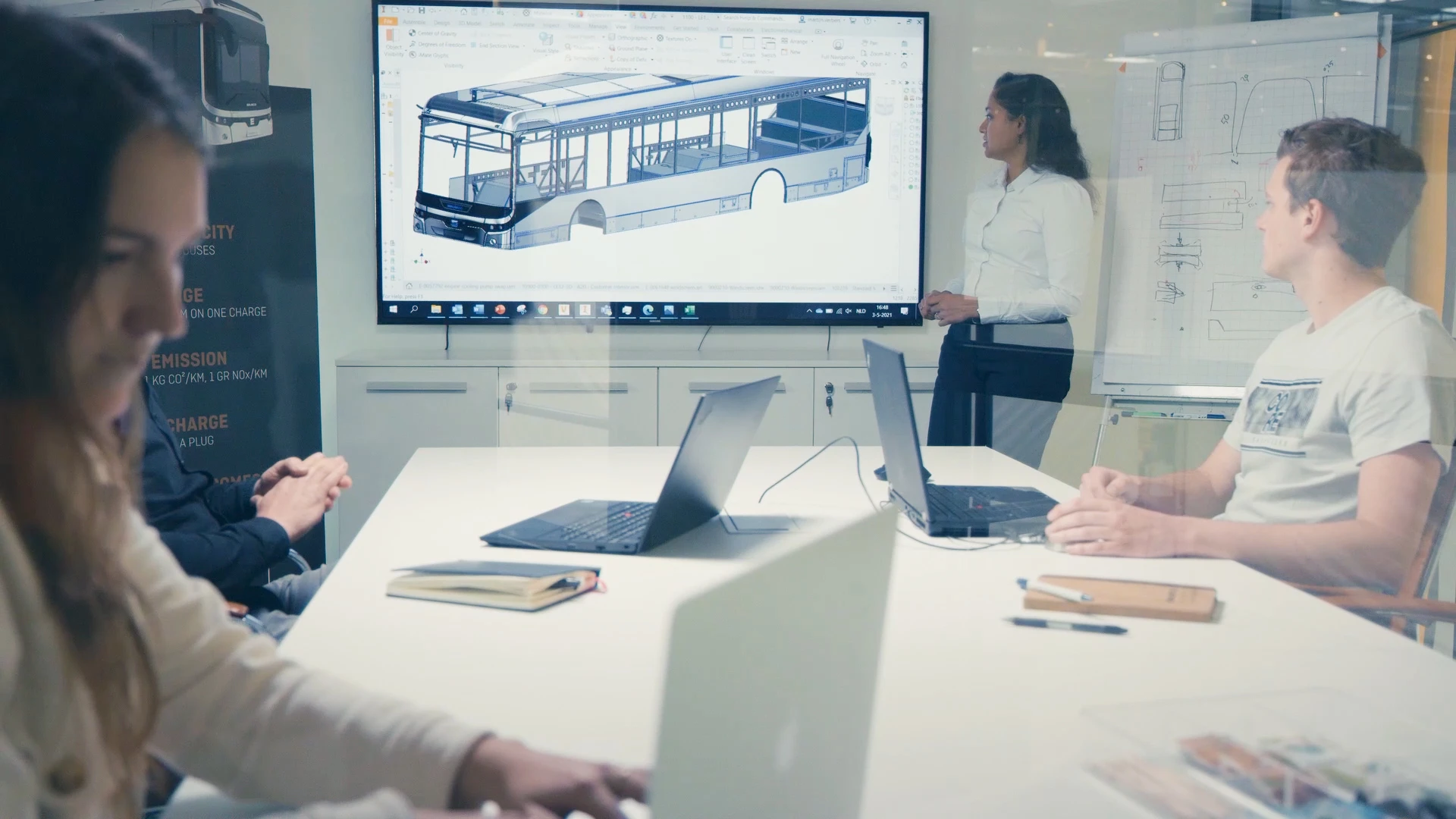 Functieomschrijving
As an Electric Engineer you are going to work on our current and next generation electric buses. Goal is to improve the system design, fine-tuning, solving technical problems and testing on the electric buses. Also you will be responsible for finalizing the design specifications, code and test the designed modules or components, so that the software in basis will be reliable, efficient, easy to maintain.
You develop HV and LV electrical (sub)system schematics in accordance with the product and technology road-map;
You break down customer specifications into modular electrical requirements and functions;
You contribute to the composition of an electrical system road-map;
You optimize electrical schematics harness design;
You create and validate new electrical concepts: steer concept design choice, organize and prepare design reviews;
You create an Electrical design composition based on internal and external design requirements;
You contribute to the safety board on invitation;
You develop LV & HV system schematics architecture for buses and chargers;
You prepare technical documentation in relation to the executed development activities and (test) activities;
You analyze vehicle data to determine cost reduction, energy savings and (preventive) maintenance;
Vereisten
You have completed a technical degree at HBO or TU level in the field of electrical engineering;
You have a wide knowledge and more than 2 years of work experience on Electric Vehicles;
You have knowledge of the methods and tools needed as an Electric Engineer;
You have knowledge in the field of electrical schematics engineering work, knowledge of electric vehicles is a plus;
You have knowledge in writing and testing software (SIL);
You have knowledge in electric drive-lines, hardware and testing (HIL);
You are in good command of the English language;
You are in possession of a valid driving license B, driving license D is a plus;
You have a passion for automotive and are aware of developments and trends in this field of expertise;
You function well within a multifunctional and dynamic environment;
You take ownership, look for collaboration with colleagues and you are inspired by them;
Aanbod
Working at Ebusco means making a difference in the transition to zero emission. Whether in the office or in production, by joining forces we make a sustainable contribution to tomorrow's transport. You will not only help build the bus of the future but also our business. After all, as a fast-growing company, we still have a long road ahead of us and we need you along for the ride. Of course, we are eager to give you something in return:  
A competitive salary with decent benefits, including a pension scheme and travel allowance. 
25 holidays for full-time employment. 
Plenty of growth opportunities. For instance, you can join various online courses via the Ebusco Academy. 
Fun social events, drinks and annual family days: after all, you reach the finish line together as a team.  
Jouw avontuur begint hier
Solliciteren voor Electrical Schematics Engineer
"*" geeft vereiste velden aan