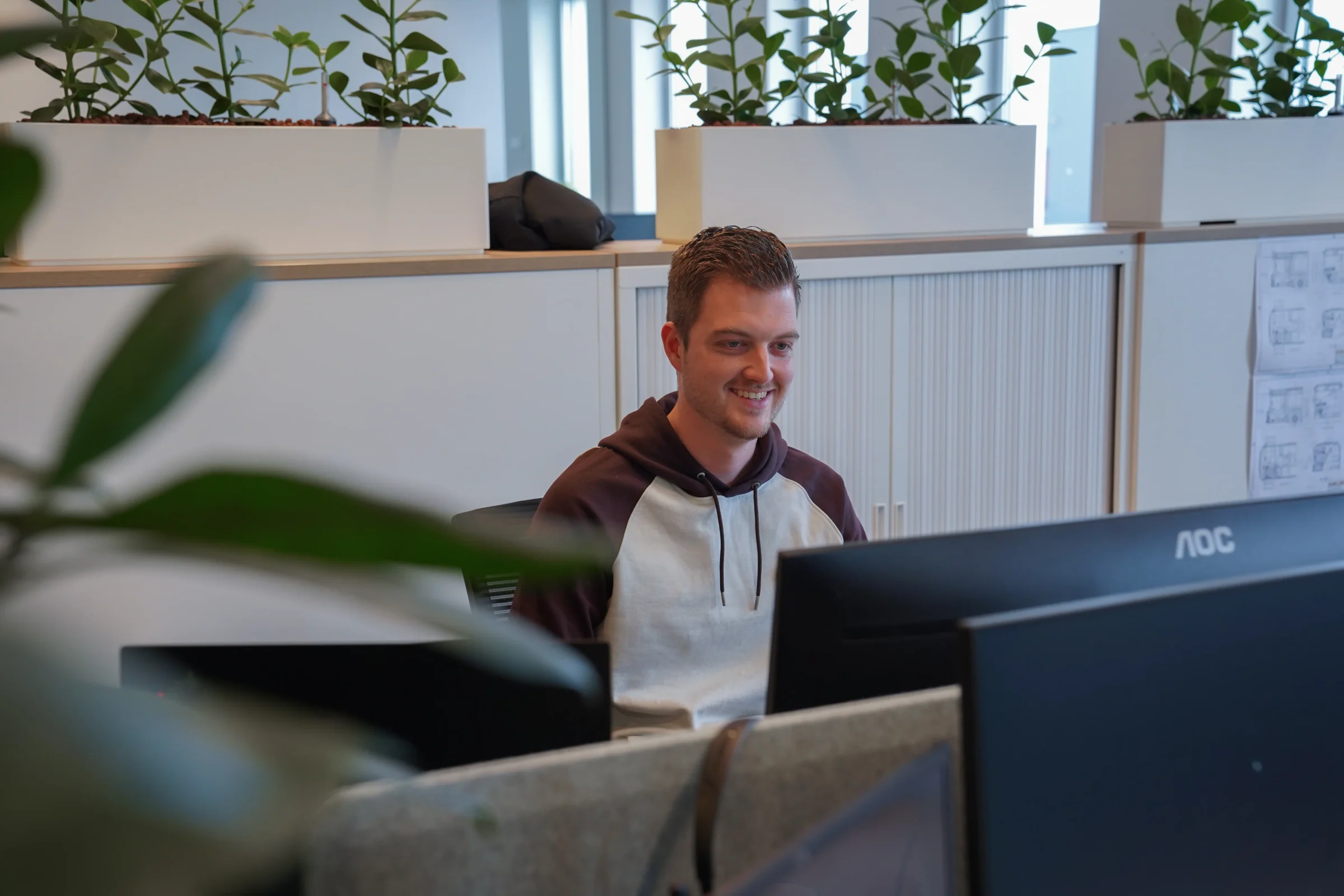 Functieomschrijving
For the position of Customization Program Lead, we are looking for a technical customer orientated colleague who, as member of the engineering department will be leading multiple sold bus projects within the Customization department being responsible for the technical bus specification from handover by sales till the buses are built by production.
Understanding of the bus specifications from the customer and the reason behind the customer requests;
Making sure that the customer specifications are 100% clear, captured and agreed with the customer;
Be the technical contact person for the customer;
Take care of the elaboration of these specifications in a virtual bus in CAD together with the CAD engineers;
Manage and being responsible that the specification package of a bus is created and complete within the time frame, (standard bus parts and customer specific data);
Being responsible for the communication of the complete bus specifications to the applicable departments within the agreed time frame;
Ensure that the list of parts Ebusco has to deliver to the assembly partner are complete, correct and determine the risks;
Capture, solve and communicate technical issues during the project with production;
Create a customization bus project time line for each bus project and align it with PMO and production;
Keep track of the additional costs (+ or -) during the project.
Vereisten
Your education is Bachelor or Master in the direction of Mechanical Engineering, Automotive Engineering, Electrical, software, Mechatronics, Industrial Design or similar;
You have relevant working experience in the automotive project management;
You understand the meaning of being a representative towards our customers;
You speak and write English, preferably German;
You have a structured and organized way of working;
You are eager to understand the 'why' behind the customer requirement and are able to find the optimum solution for both customer and Ebusco;
A few travel moments a year are no problem for you.
Aanbod
Working at Ebusco means making a difference in the transition to zero emission. Whether in the office or in production, by joining forces we make a sustainable contribution to tomorrow's transport. You will not only help build the bus of the future but also our business. After all, as a fast-growing company, we still have a long road ahead of us and we need you along for the ride. Of course, we are eager to give you something in return:  
A competitive salary with decent benefits, including a pension scheme and travel allowance. 
25 holidays for full-time employment. 
Plenty of growth opportunities. For instance, you can join various online courses via the Ebusco Academy. 
Fun social events, drinks and annual family days: after all, you reach the finish line together as a team.  
Jouw avontuur begint hier
Solliciteren voor Project Engineer / Customization Program Lead
"*" geeft vereiste velden aan