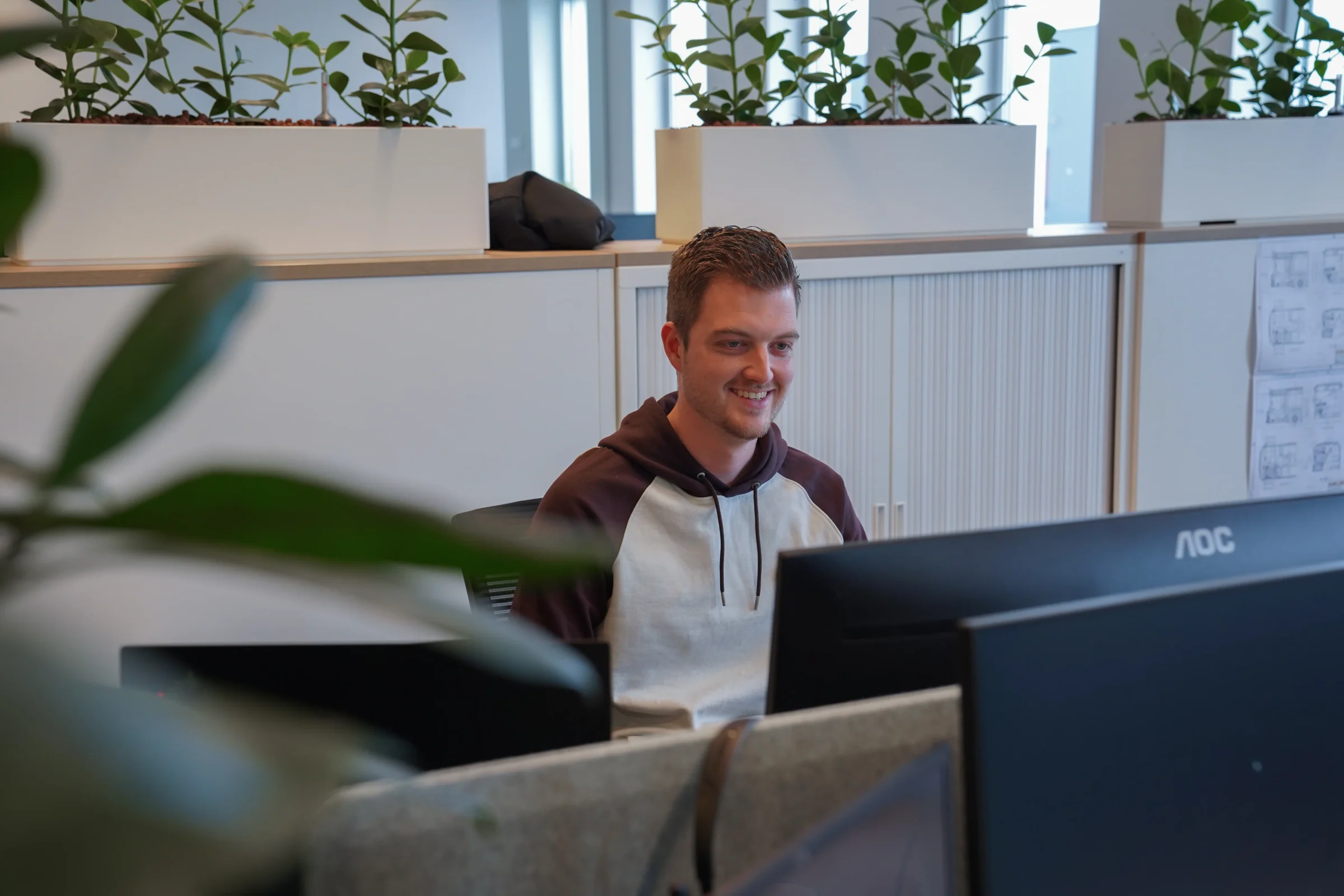 Job description
As an Software Engineer you are responsible for developing, testing, and maintaining software systems that power vehicle functionalities, safety features, and user interfaces. You're collaborating with cross-functional teams to ensure software compliance with industry standards and regulations, enhancing the performance and reliability of automotive technologies.
Design, develop, and implement high voltage electrical systems in electric buses;
Collaborate with other engineers, designers, and technicians to ensure safety and regulatory compliance;
Troubleshoot and diagnose electrical issues in high voltage systems;
Develop and maintain electrical system documentation;
Develop and maintain relationships with suppliers and vendors;
Develop system level, sub-system level, and block level design;
Knowledge of electrical safety hazards including arc flash, arc blast, and shock;
Practically capable of doing work in field or test environments;
Support cross-functional teams including design, product engineering, test engineering, and production and Manufacturing engineering;
Create clear and thorough documentation of design and product development activities to ensure high quality designs and to support dissemination of important design information to cross-functional teams.
Requirements
Bachelor's degree in electrical/Software engineering or a related field;
Experience in the Automotive area is a must;
Knowledge of automotive electrical systems, including experience with CAN (Controller Area Network) protocols is a must;
Experience in application programming for embedded systems using PLC type languages (LogiCAD) or another model-based programming;
Knowledge of CAN, CAN protocols (J1939, UDS, XCP) and can related tools (Vector Canalyzer, Canoe etc);
Experience in diagnostics (UDS/ODX/tooling) is a plus;
Experience working in an Agile environment (SCRUM);
Able to estimate, prioritize and organize tasks independently;
Able to communicate fluently in English (writing, speaking, understanding);
Preferably worked on Applications like HMI/Digital Dashboard/Instrument Cluster, Telematics, Powertrain, Infotainment, V2x, Gateway, BMS, ADAS;
Familiarity with ECU's, power distribution, lighting, and related electronic components;
Understanding of automotive quality standards, safety regulations, and industry best practices;
Strong problem-solving skills, especially in a fast-paced manufacturing environment;
Excellent communication skills to collaborate effectively with cross-functional teams;
Previous experience in the production of buses or commercial vehicles is preferred.
Offer
Working at Ebusco means making a difference in the transition to zero emission. Whether in the office or in production, by joining forces we make a sustainable contribution to tomorrow's transport. You will not only help build the bus of the future but also our business. After all, as a fast-growing company, we still have a long road ahead of us and we need you along for the ride. Of course, we are eager to give you something in return:  
A competitive salary with decent benefits, including a pension scheme and travel allowance. 
25 holidays for full-time employment. 
Plenty of growth opportunities. For instance, you can join various online courses via the Ebusco Academy. 
Fun social events, drinks and annual family days: after all, you reach the finish line together as a team.  
Your journey starts here
Apply for Development Engineer (Software)
"*" indicates required fields