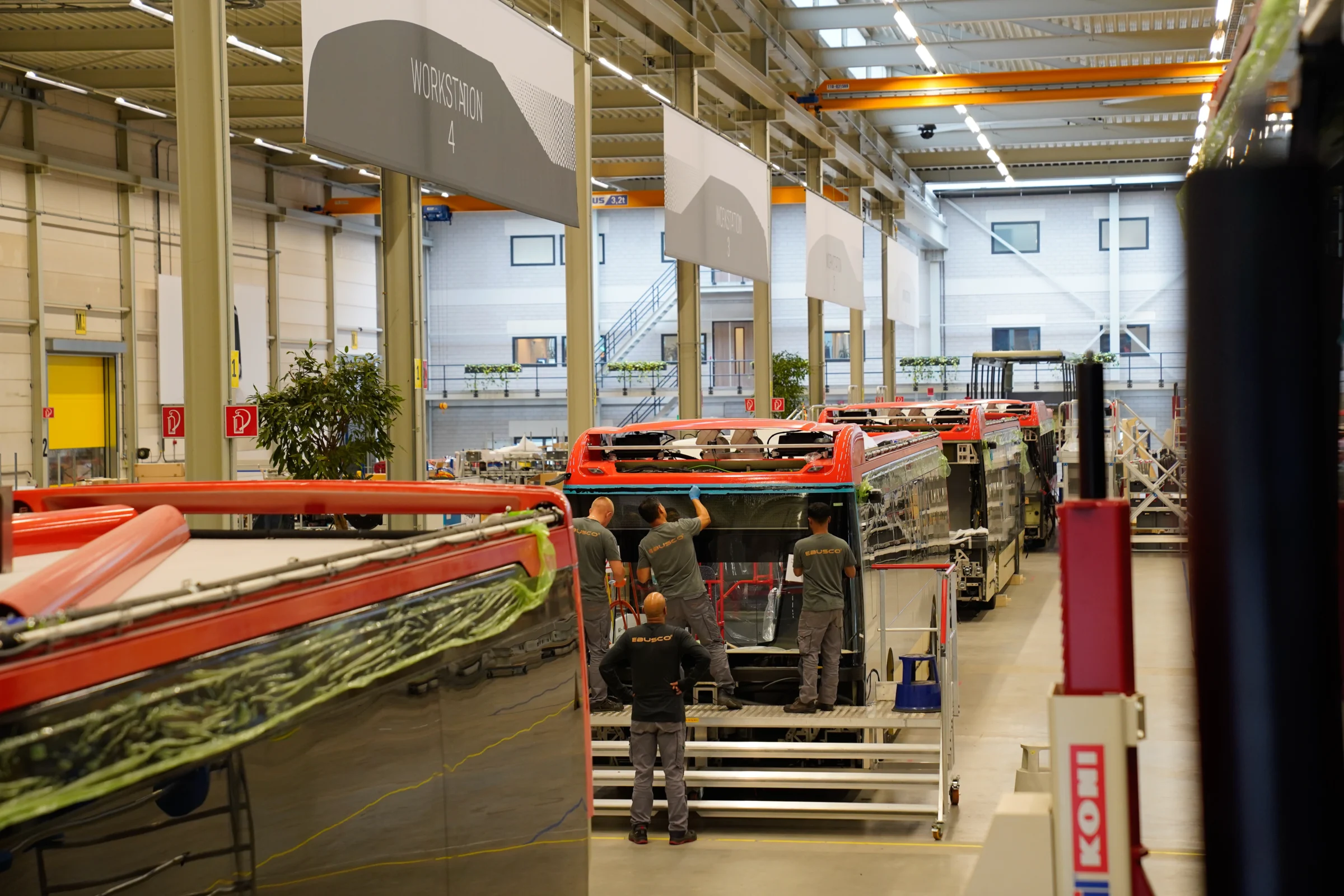 Job description
For the position of (Senior) Mechanical Development Engineer we are looking for a technical and results-driven colleague who contributes and further develops the mechanical (sub) systems with innovative properties.
You are familiar with Systems Engineering way of working and are capable of owning a System responsibility; know how to compose and read requirements, work with system performances and their interfaces, and compose test procedures;
You have the responsibility to integrate mechanical systems in our buses. Contributing to the DMU;
You are familiar with cooperating with other development departments like Electronic, Software control, Testing & Homologation, Purchase and Manufacturing & Assembly;
You perform mechanical analysis and develop models to predict component and system behavior;
You create and validate chassis and body work designs; You have experience with metal and/or composite designs;
You design and validate mounting brackets for traction motors, inverters, battery packs and auxiliary components;
You develop and test routing for cooling hoses, high voltage and low voltage wiring;
You are detailing and contributing to the functional safety program;
You prepare technical documentation in relation to the executed development activities and (test) activities;
You analyze vehicle data to determine cost reduction, energy savings and (preventive) maintenance;
Requirements
You have completed a technical degree at Bachelor and/or Master level in Mechanical Engineering, Automotive Engineer or comparable;
You have experience with designing in a 3D CAD system, PLM and ALM systems; Experience with Siemens NX, TeamCenter and Polarion is a pre;
You have affinity with mechanical integration of automotive High Voltage systems, component placement and routing of cables and tubes;
You have a passion for automotive and are aware of developments and trends in this field of expertise;
You are in good command of English language;
You are a persistent and self-driven worker and function well within a multifunctional and dynamic environment;
You are familiar with automotive working processes and able to identify, analyze and solve technical problems;
You take ownership, look for collaboration with colleagues and you are inspired by them.
Offer
Working at Ebusco means making a difference in the transition to zero emission. Whether in the office or in production, by joining forces we make a sustainable contribution to tomorrow's transport. You will not only help build the bus of the future but also our business. After all, as a fast-growing company, we still have a long road ahead of us and we need you along for the ride. Of course, we are eager to give you something in return:  
A competitive salary with decent benefits, including a pension scheme and travel allowance. 
25 holidays for full-time employment. 
Plenty of growth opportunities. For instance, you can join various online courses via the Ebusco Academy. 
Fun social events, drinks and annual family days: after all, you reach the finish line together as a team.  
Your journey starts here
Apply for Senior Mechanical Development Engineer
"*" indicates required fields